Are you dedicated to racial justice for youth who identify as people of color in Syracuse, NY?
Are you a stakeholder in public education in Syracuse, NY
(a parent, teacher, student, leader, public official, administrator, or community member)?
…. If you answered yes, then your voice needs to be heard.
The Fall 2021 Work Sessions are scheduled for October and November. There is still time to join us! Click below to apply.
Antiracist Algebra Coalition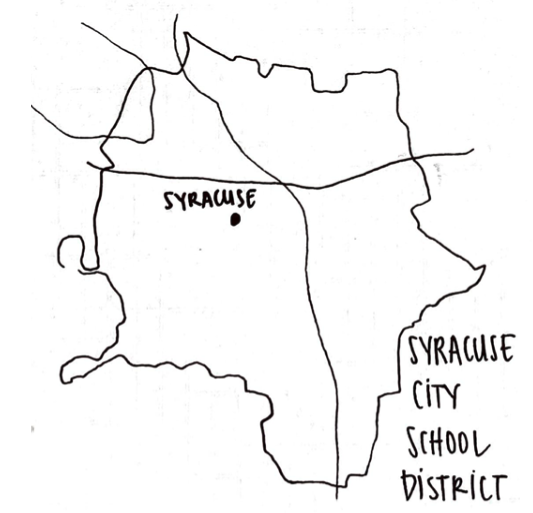 Purpose
The purpose of the Antiracist Algebra Coalition is to connect Syracuse community members and stakeholders in education to explore the intersection of antiracism and students' success in algebra in the Syracuse City School District.
Why Antiracism in Algebra in SCSD?
Students in SCSD, predominately students of color, need to pass Algebra, and a high-stakes exam called the Algebra Regents, in order to graduate high school. Otherwise, Algebra serves as a gatekeeper for students' success.
Most students (54%, or 1,400 students) did not pass the algebra regents in 2017. Indeed, while there are more than twice as many Black students than white students in SCSD, white students are passing the algebra regents at higher rates than Black students.
We believe this disproportionality in who passes algebra in SCSD is an indicator of racist policy and practice.
Education and Advocacy Aims
Educate ourselves — what actions need to be taken to dismantle racist policies and practices governing school algebra in Syracuse?
Educate others — build relationships and engage in dialogue with thought leaders and community members to identify problems and solutions
Advocate for Change — persuade decision makers and instructional leaders to examine and dismantle racist policies and practices that shape students' experiences in and pathways to school algebra
Illuminate the Brilliance of Black Children in School Algebra
What is the nature of antiracist math teaching for white math teachers of black learners from low socio-economic status families in urban under-resourced public schools?
Does anti-racist math coaching lead to (a) gains in Black students' math achievement, (b) gains in Black students' self-efficacy in math? (c) gains in teachers' positive views of Black children?
Dismantle Racist Systems
How are the practices and policies governing school algebra in Syracuse "gatekeeping" Black students' success?
What actions need to be taken to dismantle racist policies and practices governing school Algebra in Syracuse?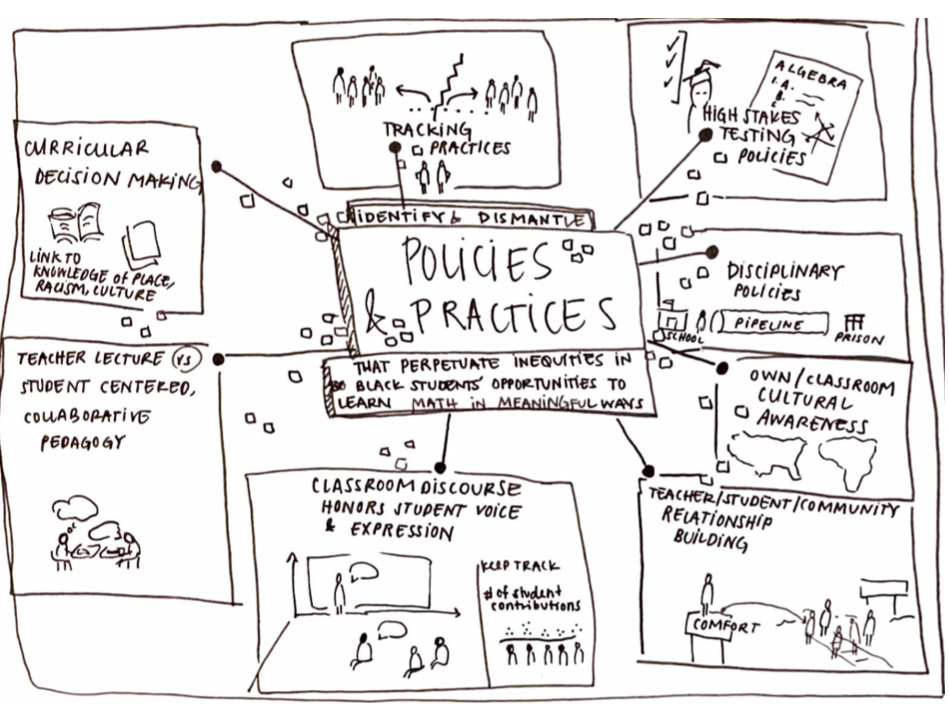 The Work of Antiracism
The work of antiracism is an active process of interrogating and dismantling processes and policies that contribute to inequitable opportunities for racial groups along a hierarchy. This includes individual, interpersonal, and structural forms of racism.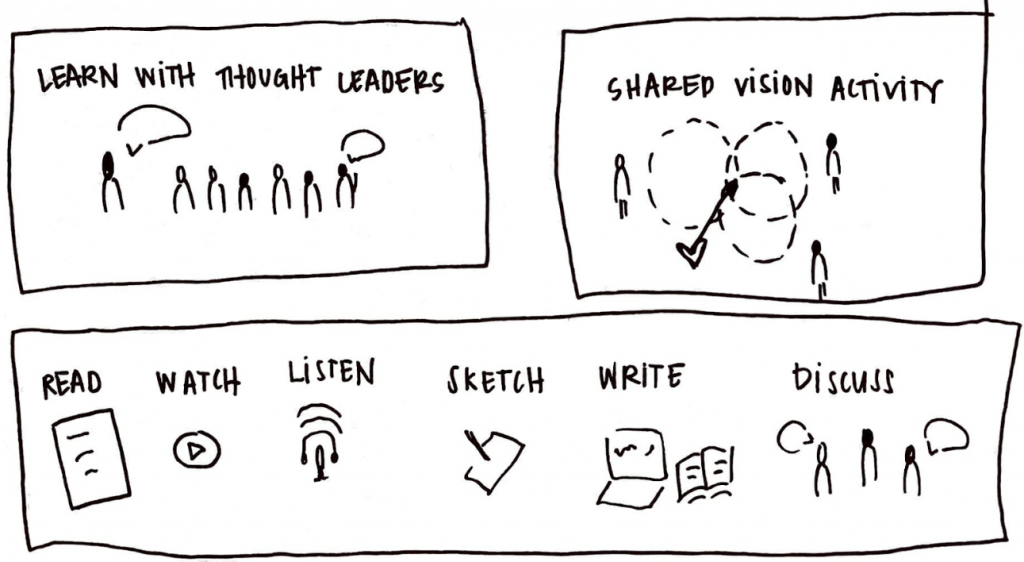 An Invitation for "Cogen" Leaders
We are recruiting a racially diverse group of youth, teachers, researchers, administrators, parents, and community members dedicated to racial justice in Syracuse, NY to co-lead this effort. Cogen leaders will co-construct and co-lead a working and learning group focused on racial justice in algebra education in SCSD.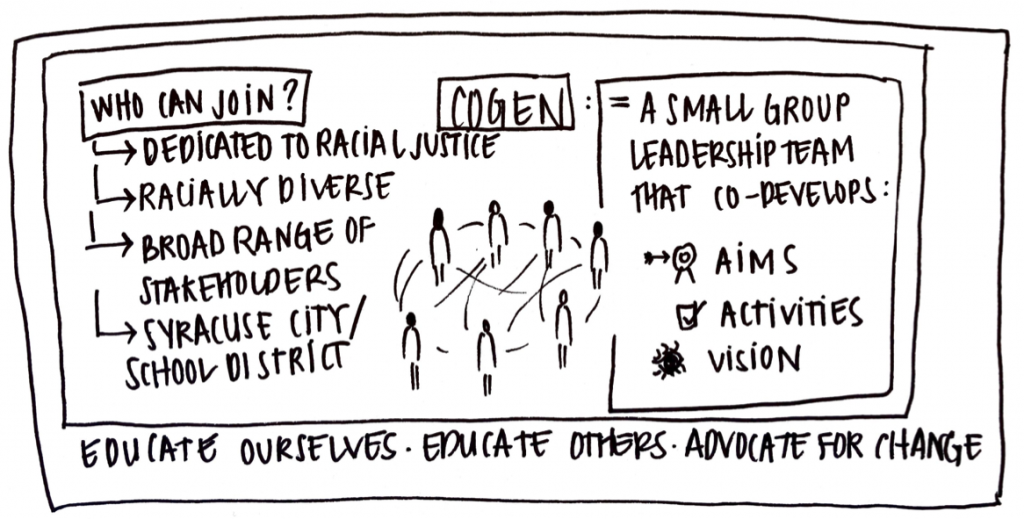 You can learn more about the project by viewing an overview slide show here.
Contact
Please reach out to Nicole L. Fonger nfonger@syr.edu to learn more about the project. Nicole is a dedicated SCSD parent, Syracuse community member, artist, writer, and math education professor at Syracuse University.
From the blog